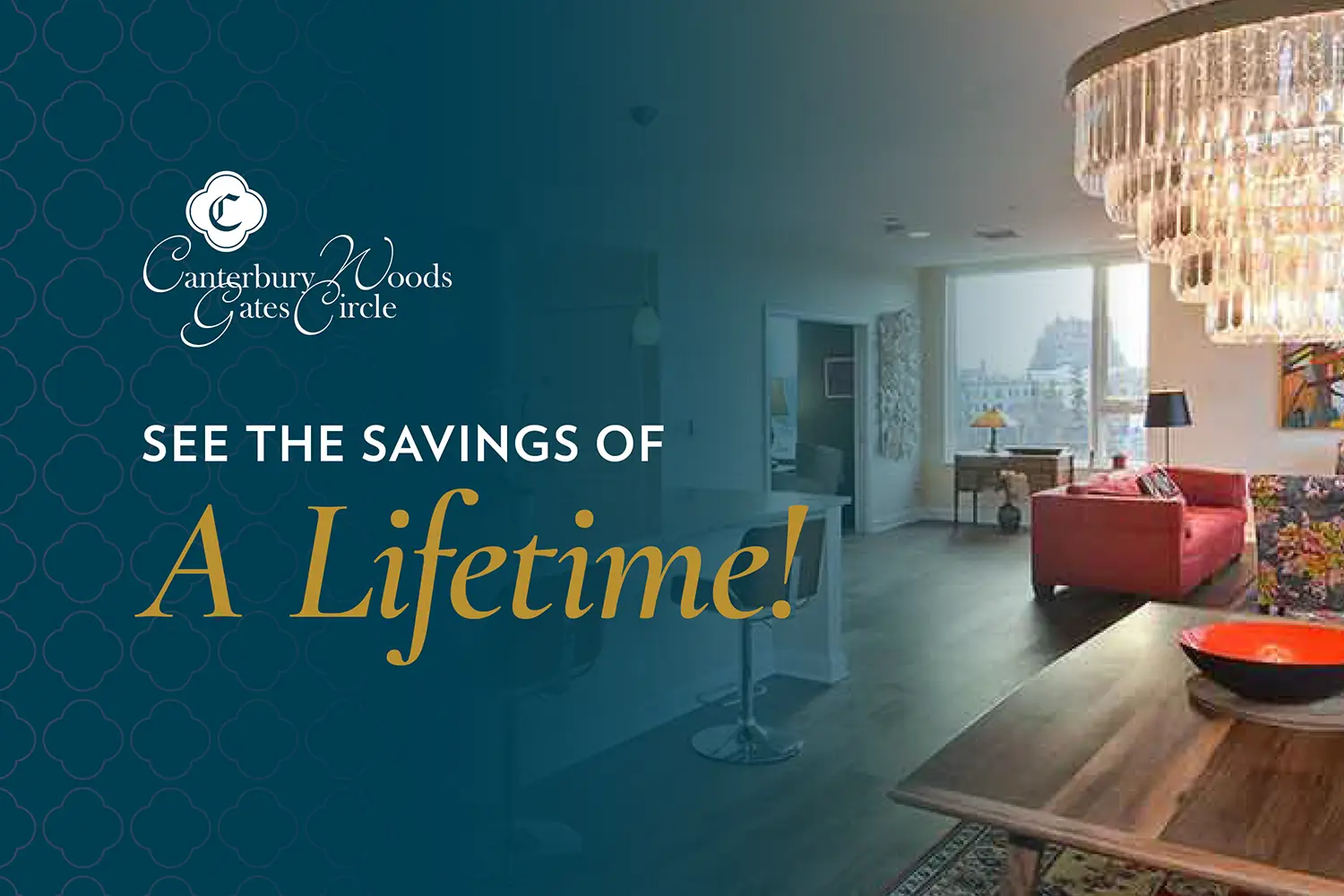 See the Savings of a Lifetime! Limited-Time Offer.
From now until December 31, 2023, Canterbury Woods Gates Circle is offering an incentive like never before and likely never again—$50,000 off the entrance fee of any available apartment, including those with your favorite view.
If you've had your sights set on Canterbury Woods Gates Circle but wonder whether it was attainable, now is the time. A Gates Circle-facing apartment will never be this affordable again.
Face the facts! You'll need to do your own math with your advisors, but below is an example of how it could work, depending on your investment earnings and annual Canterbury Woods increases.
$50,000 (today's discount)
+
Every entrance fee increase you'll never pay for the rest of your life
(because you already paid it!)
+
Compound interest made on that savings from investments
=
Huge potential savings
Don't forget the savings you can always count on when you move to Canterbury Woods Gates Circle, including:
• Property taxes and insurance
• Home repair and maintenance
• Federal taxes by claiming a portion of your entrance and monthly fees as a medical expense
The biggest savings of all—the cost to you and your family should you ever need long-term care.
Face it! If you've been dreaming of a carefree lifestyle facing Chapin Parkway, there will never be a better time to make your move. To get the discount, you must deposit before December 31, 2023, and before your favorite residences sell out.
Curious? Call Adam Szymczak at (716) 351-3565. In no time at all, we will have you sipping cocktails, warm and secure, from our sixth-floor lounge while watching the snow fall quietly over Buffalo's most iconic landscape.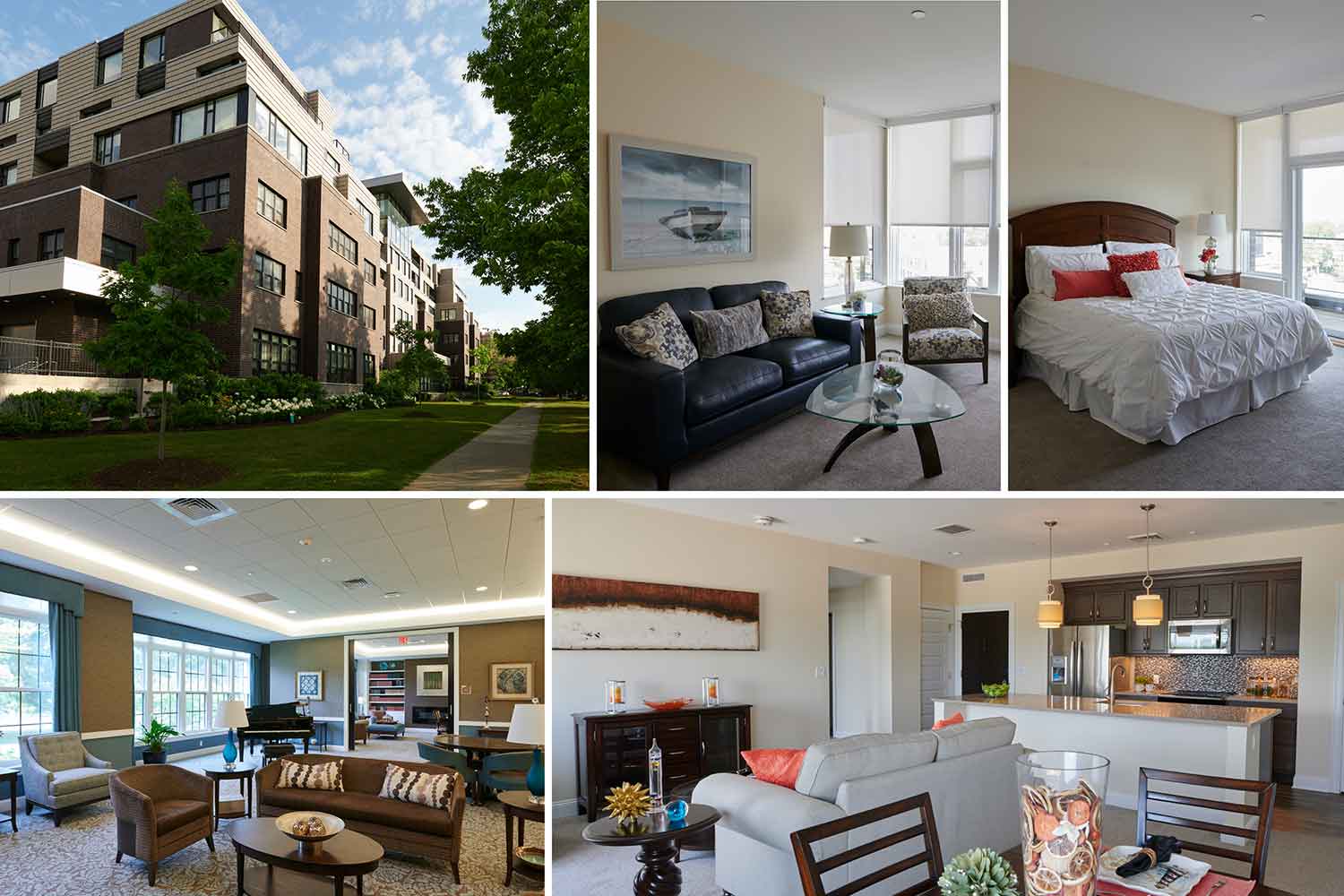 Want to learn more? Fill out the form and we will be in touch!